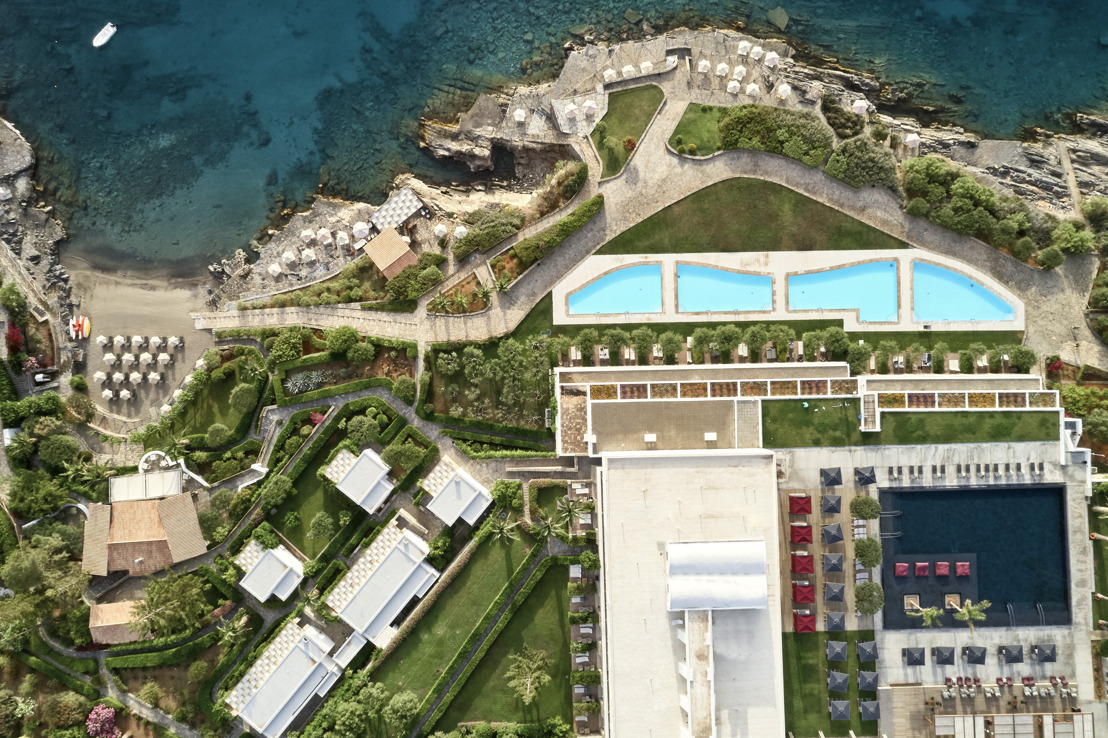 Re-introducing the hilltop paradise of Minos Palace hotel & suites!
Wednesday, January 2, 2019 — bluegr Hotels & Resorts are excited to announce that for 2019, their luxurious 5-star hilltop property is getting a spectacular re-brand.
For the past 8 years, it has existed under the TUI Sensimar concept but moving forward, it will drop the tag altogether and be known as Minos Palace hotel & suites.
Marketing Communications Manager, Katerina Mamidaki said: "We are so proud to be able to offer this stunning destination to more people & partners than ever before.
"We have been working with the best travel agents and tour operators across our other properties and so it is great to be able to build on these relationships with the UK market and give them a whole new – but established – property to add to their portfolio."
Minos Palace has been one of Crete's most romantic and visually stunning hotels since 1981, but still the hotel gets better and better.
To help usher in this new era for Minos Palace, they will be continuing with their resort-wide renovation plans, with 31 rooms across various categories getting the makeover treatment.
Elsewhere, the Culinarium Taverna will be redesigned and transformed to an ethereal All Day Lounge Bar Restaurant – the perfect place to sit back, relax and enjoy the mouth-watering food and drink on offer.
2019 will be one of Minos Palace's most exciting seasons to date, so be sure to book your stay.
ENDS
Notes to editors
For enquiries, email jack@prmediaco.com.
About bluegr Hotels & Resorts
The bluegr Hotels & Resorts Company features the best hotels in Greece. Each property in the bluegr collection combines the three pillars of quality tourism: exceptional service, authentic experiences, and breath-taking locations.
bluegr ensures holidays of leisure and wellness, business and pleasure, family fun and romance, and memorable experiences you will cherish for a lifetime.