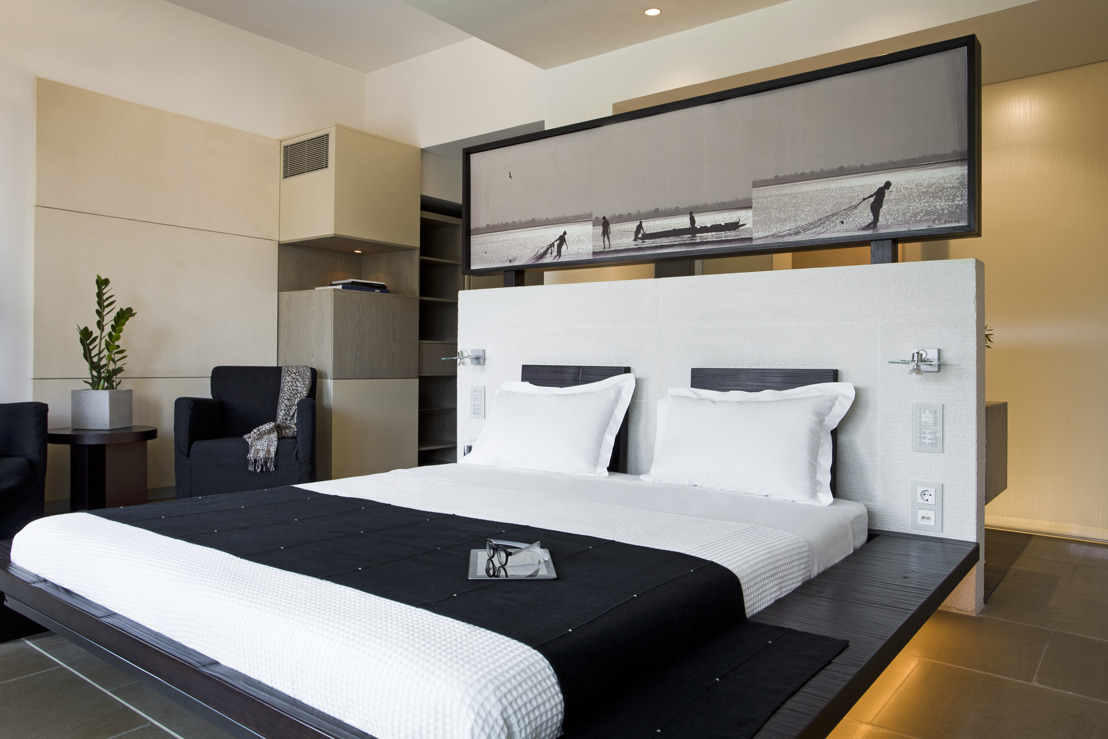 Life Gallery athens: Business with a difference
Thursday, November 24, 2016 — There is no need for business to be so straight-laced and boring. In fact, business has the potential to be the most enjoyable and interesting thing in the world and Life Gallery Athens exists to reflect this.
Life Gallery athens is a 5-star design hotel situated in the sophisticated northern suburbs of Athens. Combining natural majesty and modern luxury, this haven of serenity and style is the perfect destination for a conference with a difference.
Inspired by minimalist design, the state of the art conference room and venues provide an unmatched location for your business needs. Glass surfaces and art create an aura of class and elegance, whilst high-tech equipment and facilities ensure that all of your meetings here are successful and memorable.
When the business is sealed and your deals are done, the cozy studios and suites provide a calm and soothing environment. Gaze at the mountain views from your spacious balcony or veranda and unwind in a contemporary sitting area with satellite TV and plasma screens, all from the comfort of the high-end branded furnishings.
Outside of your room, the sanctuary of Life Gallery Athens continues down to the sauna and steam baths, which guests can enjoy for free, as well as the impressive glass swimming pool which offers guests a refreshing swim in turquoise tranquillity.
When you fancy a bite to eat, there is no finer environ than the Kool Life Restaurant. An outstanding assortment of Greek delights and mouth-watering Mediterranean treats fill the menu, all made with fresh ingredients to create the most amazing flavours and aromas. Treat your taste buds to these delectable dishes and experience the ultimate in fine dining in Athens.
With all of this, you will undoubtedly feel refreshed and rejuvenated for your next day of important business meetings and conference networking. Business has never been so enjoyable as it is at Life Gallery athens!
Expedia are offering a 7 night bed-and-breakfast stay for two and return flights from London Gatwick for just £835.99.