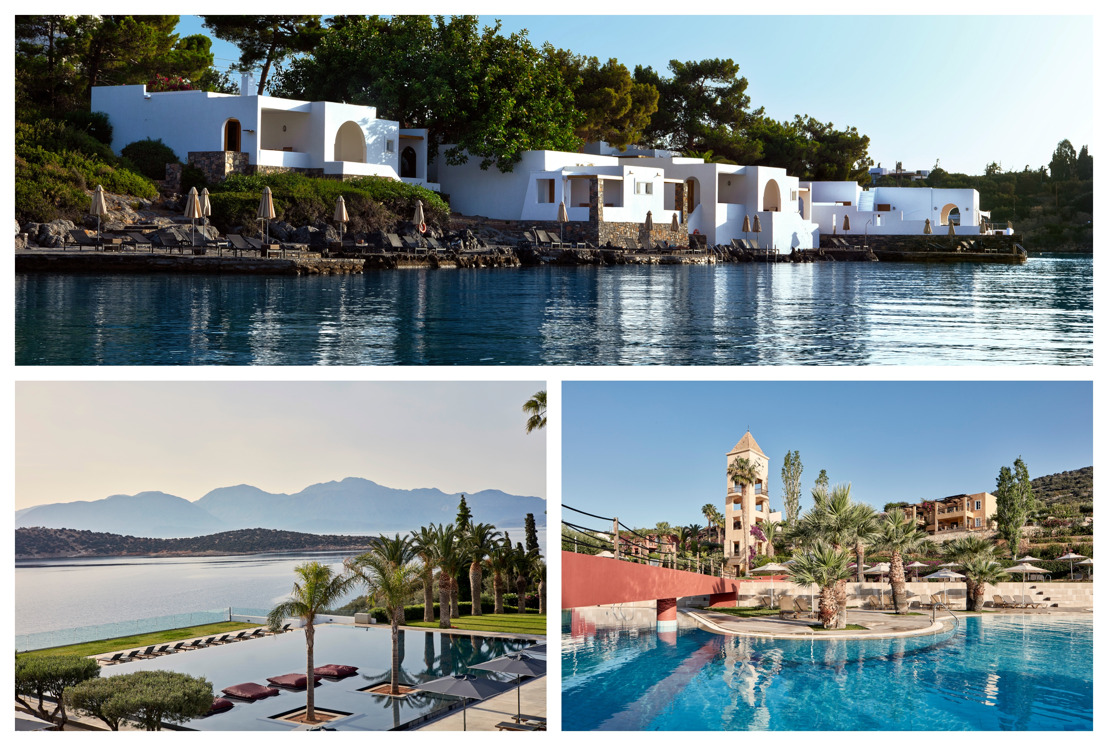 Celebrate a One-of-a-kind Easter Holiday with bluegr Hotels & Resorts
Season opening on 15, 19 and 20 April
Wednesday, April 17, 2019 — If you are looking to spend Easter in Greece this year you are in for a treat - your ideal stay awaits with bluegr Hotels & Resorts. Whether you're a serious foodie, spa-lover, a family looking for the best Easter fun, a couple seeking romance and seclusion or a culture vulture, Minos Beach art hotel, Minos Palace hotel & suites and Candia Park village has everyone covered!
Gastronomy delights for a foodie Easter
Easter in Greece is all about the food. At Minos Beach art hotel you have 5 world-class restaurants serving up the finest Easter treats. Begin your day with a sumptuous breakfast from the rich buffet in the "Bacchus" restaurant. For dinner choose through a wide selection of main courses from our action cooking and enjoy a lavish buffet selection of appetizers, salads, cheese and a rich choice of desserts with the signature of our celebrity chef Giannis Baxevanis. With an open-air terrace 'floating' on the Mirabello Gulf enjoy a typical Cretan lunch in Terpsis Cretan restaurant specialized in the most traditional recipes. Overlooking the sea our famous, award winning Mediterranean restaurant 'La Bouillabaisse' serves creative cuisine at a terrace that seems to extend into the sea. A contemporary wine spot awaits you next to the sea. Explore our wine list and enjoy delicious wine bites. Within our gardens Adeste is an authentic Cretan village kafeneion serving raki, meze and freshly made Greek coffee.
As well as an incredible spa and an outdoor swimming pool you will find over 50 exceptional artworks scattered all across the hotel - on the beach, in an outdoor gallery and even underwater.
Your romantic Easter retreats
Planning a romantic Easter getaway with your partner? The island-within-an-island feel of adults-only Minos Palace hotel & suites gives couples the seclusion and tranquility they seek. Stroll along beautifully landscaped grounds and enjoy the hotel's 360° views of Mirabello Bay and the Mediterranean Sea together.
The 5* resort has its very own pristine, porcelain sand beach, perfect for enjoying a romantic sundowner with your loved one! If you are seeking something extra special, you can arrange a private dinner under the stars.
Easter entertainment for the whole family
When it comes to family holidays, Candia Park village has everything a family could wish for. Just imagine the magic of an Easter egg hunt through the replica of an authentic Cretan village, complete with central clock square, traditional Kafenion and private beach!
A full program of activities includes film screenings and various sports. The "mini blues" kids club for children aged 4-12, hosts events such as face-painting, educational games and treasure hunts, bringing joy to your little ones.
Enjoy extra benefits for new bookings
Until the end of April 2019, guests get up to 30% extra discount and added values. Applicable for new bookings only, for stays on selective dates. Special rates apply to all room types
Learn more at https://www.bluegr.com/For more information, email
For enquiries, email directly at the hotels info-minos@bluegr.com – info-palace@bluegr.com and